Frequently Asked Questions - Debit Cards
Your FNB Osakis debit card makes purchasing in-store simple! Because it's directly tied to your checking account, it has several layers of protection that you should know about. Read these frequently asked questions to learn more...
---
Why is my Debit Card declining?!
Your debit card may have gotten declined for a number of reasons. Read through the following possibilities to determine the issue.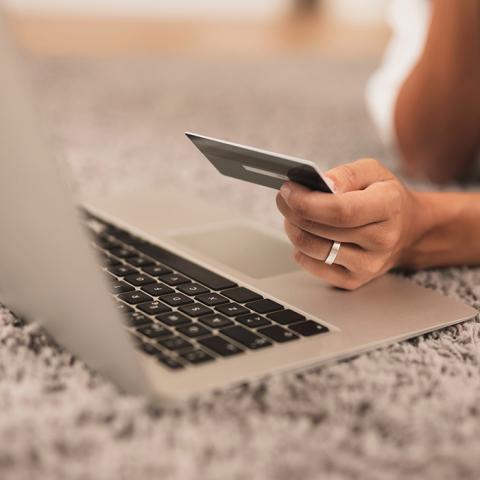 Your BALANCE is too low
The balance in your checking account is too low; lower your purchase amount or add more funds to that account.

Use Online or Mobile Banking to check your balance and make transfers! Or, call us to speak directly with a Customer Service Representative.


You reached your DAILY LIMIT
For security purposes, your debit card has daily limits defined; this protects your checking account if your card is stolen. If you exceed these limits, your card will be declined. If you're unsure of what your daily limit is, please call us.


Your PIN is incorrect
If you've forgotten your PIN, you may call (800) 290-7893 to reset it. Follow the prompts on the call and select a new PIN; you may begin using that PIN immediately.


Your card has been flagged for SUSPECTED FRAUD
If you have an abnormal transaction on your debit card, it may flag it as suspected fraud. Should this happen, you will receive a text message and/or phone calls from our Fraud Servicing Center to verify the purchase.


Your card has been turned "off" in CARD CONTROLS
If you use Online/Mobile Banking, you have the ability to turn your card "off" to protect it from fraud. Is it possible that you, or someone with access to your account, turned your card "off"? Learn more >>


---
How do I change my PIN?
Call (800) 290-7893 to select a new PIN. You will be asked to enter your 16-digit card number, and several security questions.
---
Why can't I activate my new Debit Card?
If you receive a new Debit Card, you will be required to activate it before the first use. You may activate your card by calling (800) 290-7893. If you experience issues activating your card, see below for possible solutions:
You are not calling from a phone number associated with your account: This is one of the primary ways our system verifies your identity. If at all possible, call from the number listed on your account.
You're entering data INCORRECTLY: Because this is an automated system, it does not allow for "human error". Be sure to enter the numbers exactly as they are shown on the card.
Your ADDRESS is incorrect in our system: The zip code you enter must match the zip code in our system. If you've moved recently, call us to update your address. If you have an alternate address, try that zip code too.
---
What if my Debit Card is lost or stolen?
If you've lost your Debit Card, or you suspect it's been stolen, please call First National Bank of Osakis Card Fraud Center immediately at (888) 297-3416 or you may call us during business hours. You can also use Card Controls in Online/Mobile Banking to turn "off" your card until it's found, or you can use this tool to "officially" report it lost/stolen (this is irreversible if your card is found!).