All businesses need a bank that understands their market area, and is responsive to their cash flow needs.
Start a meaningful relationship with our team of lenders, who work hard to help your business succeed.
---
The following features and services are available with our Business Accounts:

Small Business Checking
Up to 150 transactions free
$100.00 minimum opening balance require

d

No minimum balance requirements
Options for imaged statements
Unlimited deposits

Business Checking
No minimum balance requirements
No FDIC assessment charges
No "less reserves" fees
Use of deposit bags (zipper or lock style)
Direct Deposit
Other fees may apply*

Business Checking with Interest
All of the features of the Business Checking account, plus earn interest!
Earn competitive interest rate
Interest compounded and credited monthly
For qualified customers only
Other fees may apply*
*Fees may be offset based on your average monthly collected balance and your potential monthly earnings credit.
Surcharge Free ATM's: SHAZAM ATM Locator Search
---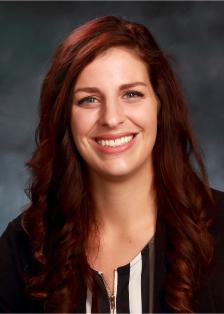 Meet Our Banking Pro!
Cheryl Doocy
Personal Banker
(320) 335-5805 | cheryl.doocy@fnbosakis.net
Osakis Area Native | Fitness Junkie | Wife | Mom | Farm Girl

As your Personal Banker, I look forward to helping guide you to the most beneficial products to optimize the health of your financial future!

"There is more mercy in Christ than sin in us." - Richard Sibbes